Elanco World Headquarters
Elanco World Headquarters
KBSO Consulting was honored to provide mechanical, electrical, and plumbing (MEP) design for the new construction of Elanco Animal Health's global headquarters in Indianapolis, Indiana. Focusing on environmental and social sustainability, Elanco's 6-story glass-faced office and 2-story conference center are located on the former General Motors stamping plant site. KBSO integrated Elanco's sustainability commitment into the MEP design, which includes hydronic systems, large custom heat recovery air handling units, and carefully coordinated spatial pressure relationships throughout the 104,000-square-foot office and 62,000-square-foot conference center. These future-focused structures include an innovation and collaboration "Wow Zone", a full-service kitchen, a dining hall, training areas, open office spaces, and two levels of tempered shell space to accommodate Elanco's anticipated expansion.
Approximately 168,000 square feet
Design Completed: 2023
Renderings by RATIO Design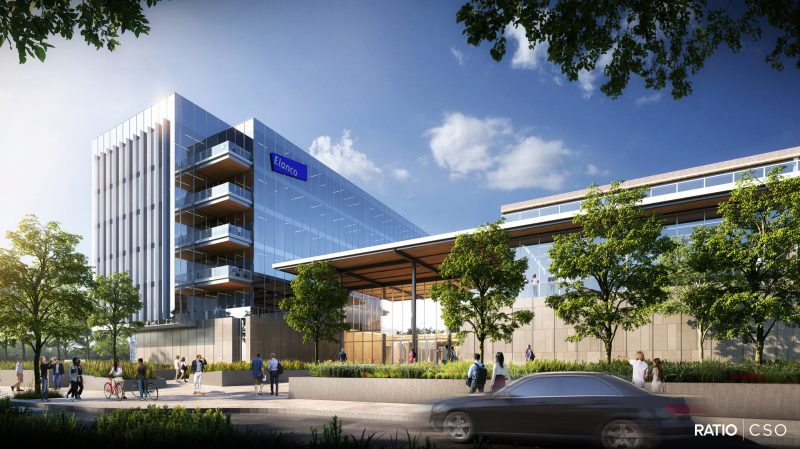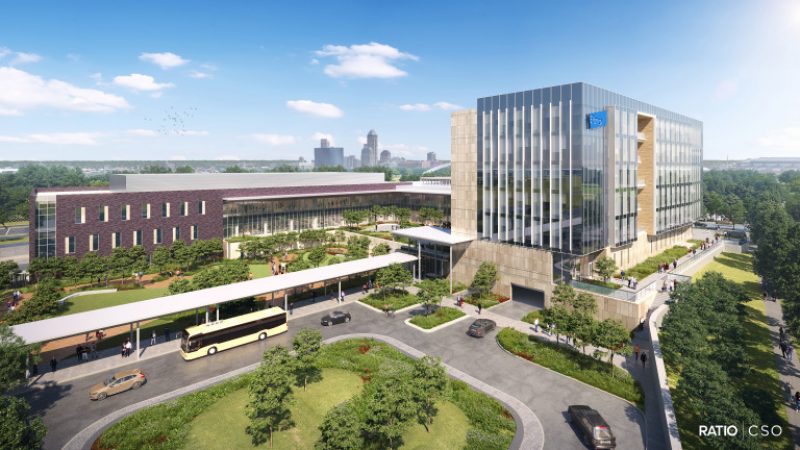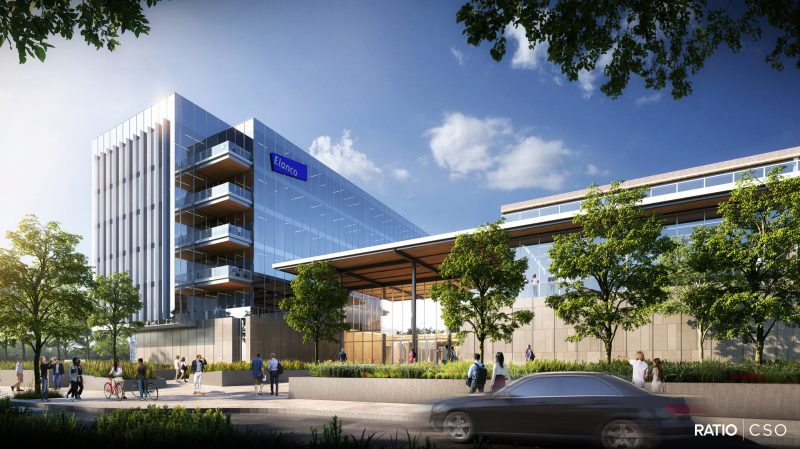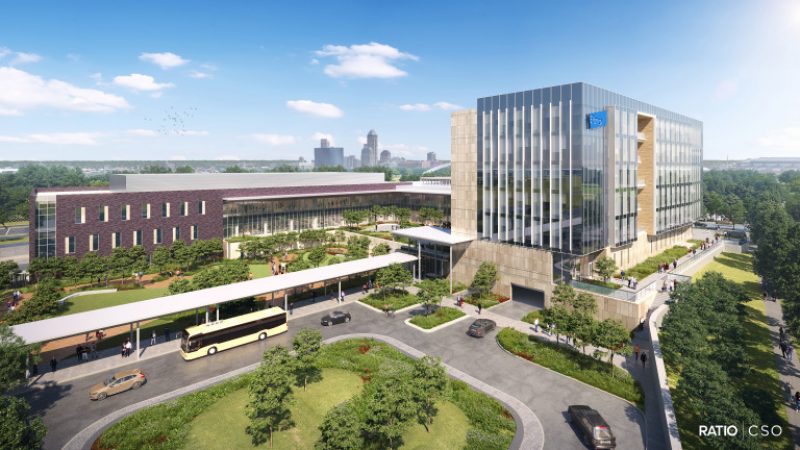 Ready for Better?
Better technology. Better energy savings. Better service. Better results.