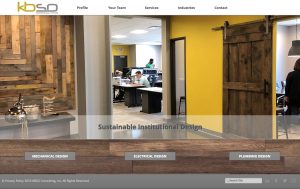 In 3 and a half short years, there have been an innumerable number of people by our side that have helped us along the way.  We are so very grateful to those that were there in the beginning, those we have met along the way, and those we know today.  A part of our growth included shaping our image and vision.  There have been a number of people that were instrumental in getting us where we are today, but in this post, I would like to take a few moments and say thank you to two that have guided us recently.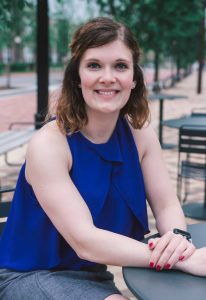 Jordyn Gladis, our Executive Assistant and HR Coordinator, spent countless hours creating the website prior to this.  She did not come to KBSO with that knowledge or experience, she took the time to learn, ask questions, read and understand how best to portray KBSO and its employees.  The end result was a crisp, well thought out, easy to understand website that told the KBSO story well.  We cannot thank her enough for telling our story and sharing our company with the world the way she did.
The creators of this website took us to the next level.  We had the image and vision that we wanted to share, and US Digital Partners took those and made them truly come to life.  They created a dynamic, exciting website that we hope showcases our knowledge, experience and people.  USDP has been a spectacular partner in this process, and we want to thank them for their amazing portrayal of KBSO.
We appreciate and are grateful for not only Jordyn and USDP, but for each person that has been a part of the success of KBSO and its employees.  As we continue to grow, we hope that we can remain by your side through all types of projects, from small to large, old to new, simple to complicated.  We look forward to a bright future!
Ready for Better?
Better technology. Better energy savings. Better service. Better results.